8 Garage Door Safety Tips Everyone Should Be Aware Of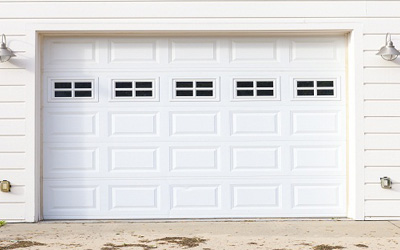 Having a garage door is a necessity to protect your home and vehicle for becoming target of intruders. An open or unsafe garage is always on a risk for an unwanted break-in. Never compromise with the safety or security of your family and belongings by owning an old or damaged door. Moreover, an overhead door is the largest and heaviest opening with number of machine mechanisms supporting its functionality. This makes garage doors a potential hazard that can result in many serious injuries and accidents, especially for the children.
Some safety tips about automatic doors that everyone in your family should be aware of are:
A garage door installation and its components like openers, panels, springs etc. are not toys. If used in a reckless manner, they can lead to a falling door or any other serious injury or even death.
Never allow kids to play with the door, its components, panels or operating system. Ask them not to play, stand, run alongside an open or moving overhead door.
Make sure to keep the access control systems of the garage door opener, including remote control or wall push button away from the reach of children. Tell a technician to install the push button control mounted at least five feet off the floor.
Never dodge under the moving door. Avoid entering the garage with a speeding vehicle as you hurt yourself or the door panel.
While opening or closing this heavy opening, stand and view until the door is fully closed or opened. In this way, you can ensure that your pets and kids can be stopped from entering the garage.
Always keep your body away from the moving door or you may end up injuring fingers or toes. If the door is in motion, its better to stand at a distance from the track and sections.
Maintain your garage door regularly to avoid owning a faulty or malfunctioning installation. Call in repair technicians for annual maintenance service.
Never attempt a DIY repair to any of the damaged garage door springs or cables. Since they are responsible for handling the door weight, its advised to hire professionals for any replacements or repairs.
These are some overhead door safety tips that should be known to all. Always follow them to remain protected from unpredicted incidents. To know more about garage doors, call us today at Airdrie Garage Doors.