Enjoy The Benefits of Regular Garage Door Maintenance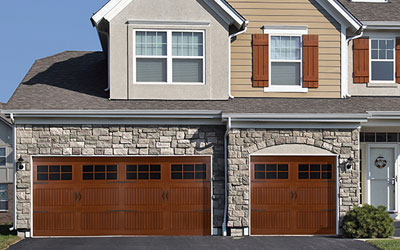 You may not operate your car without maintaining it. You may also perform the same service for home appliances. Do you know your garage door deserves the same regular care? To keep your home secure and safe, your overhead door plays a critical role. It also protects your home, vehicles and other stuff against severe and extreme weather such as rain, snowfall or hail. Performing a regular inspection and maintenance service will help you ensure that the door is properly maintained all year long.
Here are some useful benefits of a regular garage door maintenance service.
Save money in the long run: By performing routine maintenance service, you can save your lots of bucks in the long run. According to experts, regular inspection and maintenance service help to keep your door in good working condition for over a decade. Maintaining a door is a good idea instead of buying a new door. If you observe any wear and tear sign in your door, call a professional immediately.
Safety and security: As everyone knows that garage door are very heavy. If anyone from your get stuck in it, it could lead to a serious accident or even death. Due to the security and safety of your family and pet, it is crucial to inspect your overhead door on a daily basis.
Smooth operation: Generally people fail to pay attention on the smooth operation of the door, until it does not create a problem. Your door many times create weird noise and hiccups which are annoying. Through this noise, the door is trying to tell you something. It is important to listen it earlier to prevent any incident.
Longevity of the door: Performing a regular maintenance on the overhead door is surety that your door has a long life span. Just like your other home appliances, your garage door is also an important part of your house. By maintaining it, you are ensured that it is working as long as possible.
Increase home's value: By the passing of time, the paint of the door may start to peel or become dirty. A dirty door can reduce the curb appeal of your premises. In order to enhance the value of your property, doing work on your door.
Peace of mind: If your garage door is in a good working condition and also is up to date, you don't need to worry about it. A well maintained door will provide you peace of mind and keep your valuables safe.
The garage door has a various moving parts and these doors are playing an important role to open and close the door. That is why it is important to pay attention to the maintenance of the door. If you want to know more about garage door repair and maintenance service, feel free to call us.