Top 5 Things To Consider Before Replacing Your Old Garage Door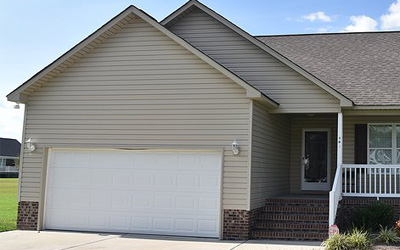 Replacing your old garage door with a new one is one of the easiest ways to upgrade the look of your house. Sometime it is very difficult to know what the right material for your new overhead door. An overhead door is not a cheap purchase. Once you have made your decision and installed a door, you cannot change it. So, it is a very important to know about the different materials and which one is good for you.
To ensure that you have installed the right door, just take your time and research. Before you come to any consequence, it is better to ask from a professional. When it's time to replace your garage door, there are lots of things to consider. Let's have a look at these some important things.
Know which garage door is good: Whether you have a wooden door, steel door or any other material, once again, it is important to know about the different materials and which is best for your door. With a huge range of commercial or residential doors, make sure a door that you chose perfect for your house or commercial building.
Consider your home's architecture: Because every house is different, consider the architecture of your house before making your final decision. Some large or big houses may look great with modern overhead doors and a charming carriage style is the perfect choice for different houses.
Cost: This is the main thing many homeowners consider. Sometimes it effected your budget. That's why it is fine to set your budget and stick with it. If you have a limited budget, you research more than three or four garage door's showrooms and negotiate the price.
Think long term: Your garage door is the first thing people notice when they arrived your house. Most of the people use this space as flexible space like workplace or playroom. So, think long term before purchasing a new door. You may need to consider a door with insulation.
Consult a professional: When you are thinking about to replace your garage door, experience matters. An expert professional is able to guide you to choose the right door for your garage. Remember, installing an overhead door yourself can be risky because of an injury or accident. You will meet with an accident or injury due to lack of installation knowledge.
Have you made your garage door changing decision? Have you considered about these important things? If so, it is good, but if you are still confused with a huge variety of overhead doors, consult with Airdrie Garage Doors in in Airdrie. Our professionals will assist you to find the right door for your home.